A School for Childhood
We recognize that this time is a short but significant period in life when trust, curiosity, and emotion are spontaneous and expressed with exuberance and confidence.
Why your child should attend the Acorn School.
Acorn School is a non-profit, play-based preschool and kindergarten in Stratham, NH. We have a strong connection to the environment, and focus on your child's social, emotional, and physical development as well as his/her intellectual development.
Our exceptionally low student-teacher ratios ensure that your child is well cared for throughout the day

We have a warm 

 friendly environment to help children feel comfortable and self-confident
We emphasize the process rather than the product
We focus on nurturing the whole child, and find learning opportunities in every part of our day, from encouraging them to pour their own drinks to taking turns bringing out the compost
We are the only preschool and kindergarten in the area to be TimberNook certified, which provides your child with unparalleled opportunities for nature play that challenge the senses and inspire creativity, imagination and independent play in the great outdoors

Our focus on environmental education extends beyond outdoor play– from using recycled materials, composting through Mr. Fox, reducing our waste and learning about endangered species and celebrating Earth Day as a community event. Check out Acorn school featured in this video from Mr. Fox Composting!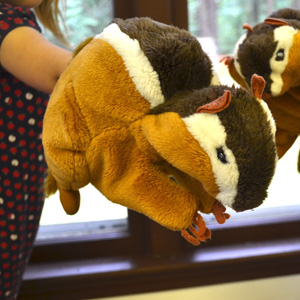 | | |
| --- | --- |
| Years Old | Class Size |
| 3-4 | 10-12 |
Chickadees, Woolly Bears & Tadpoles 
| | |
| --- | --- |
| Years Old | Class Size |
| 4-5 | 10-12 |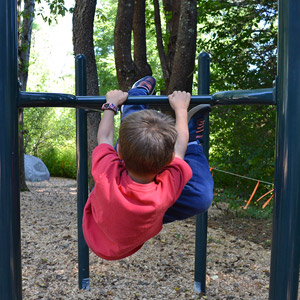 | | |
| --- | --- |
| Years Old | Class Size |
| 5-6 | 10-18 |
As an Acorn alumni myself I didn't hesitate sending my daughter there. The entire Acorn experience is truly magical! Some of my friends today are those I made at Acorn. My daughter who attended who is now turning 10, still credits her friends from Acorn as her best friends.   Acorn provides a safe space for kids to explore, learn, and grow. I am also a public school teacher and wanted to make sure my daughter was fully prepared to attend public school for first grade, and she was and then some! I can't recommend this magical little school enough!
9 long (but extremely short) years ago our first son started at Acorn School. Immediately upon our first visit we knew this would be the preschool our family would choose. We had no idea what an amazing decision this would be. The phenomenal teachers and director will forever hold a place in our hearts. Learning about nature and kindness through hands on experiences continues to be ingrained in both my boys to this day. Having a school that encourages learning through play, especially outdoor play was so important to us. Our family made friendships there that continue to grow today. We are so grateful for the gifts we were given by this Magical place! We love Acorn!
Acorn School is a magical place where children blossom and entire families become part of a supportive and loving community. I recommend it to anyone in the area looking for a great pre-school and Kindergarten.
We have been with Acorn almost 3 years and could not ask for a better fit for my 2 boys. My eldest son was a Tadpole and my younger son is a Chipmunk and will be a Tadpole in the fall. The kids learn while playing, they get fresh air, and the staff is welcoming and kind! Even with the strain of the pandemic, Acorn became flexible and compliant and hasn't missed a beat! I can not say enough good about this beloved community that we are part of.