Acorn School Scholarships
Providing Opportunities to Grow & Learn
Becky Shepard Scholarship
The Rebecca Shepard Scholarship was established in the late 80's to honor and recognize the founder of Acorn School. Becky Shepard started the school in 1972 in memory of her grandmother, Jeanie Richardson Kerns, and in honor of childhood – that fleeting but critical period in life where you must encourage children to build confidence in themselves and let their imaginations soar.
She continues to share her musical talent with the Acorn students throughout the year. She encourages singing, movement and creative dramatics through playing the piano, banjo, auto harp and rhythm instruments.
The scholarship monies are awarded to families that would otherwise find this early educational program impossible without some financial assistance.
If you would like to donate to the Becky Shepard Scholarship at the Acorn School, please utilize the below donation button or mail a check to the school with a note indicating your support.
Audrey Frances Myers Scholarship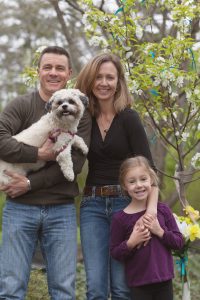 A school for childhood became an anchor for a family set adrift by heartbreak.  This is a story of our family's relationship with the Acorn School and why this scholarship is so important to us.
Audrey Frances Myers came into this world on May 2, 2013 though not in the way her family was anticipating.  Days before and in the comforts that only the unborn know, she was by all accounts ready and in the home stretch of a full term.  The only concern we had was whether or not she would arrive at a time that would overshadow her father's commencement and hooding ceremony for a Doctorate degree.  The anxieties of such a conflict evaporated when her mother detected that she had stopped tumbling and kicking.   Shock and agony followed when we learned that her heart had stopped beating.  Audrey had become entangled in her umbilical cord and the life we had envisioned for her crumbled quietly with her last heartbeat.  Stillborn, we cradled her swaddled body, all 8lbs 14oz; she was beautiful and perfect in every way.  Our family was set adrift with grief.
Living with grief came at a time when Audrey's big sister Trudy was one month away from her 2nd birthday and requiring the love and attention that every toddler needs.  In some way, Trudy understood there was an empty space in our lives but what she did not know was how much she was keeping her mom and dad from falling to pieces.  Between us, we were open and transparent with our grief and talked of our struggles within its stages; denial, anger, bargaining, depression, acceptance.  Our family and friends were part of the process too, and collectively we made it to Audrey's first birthday.  By this time, we were still uncertain whether Exeter would remain the place we called home or whether moving would be more suitable.  And, being that our professional trajectories were more curved than linear, finances were more month-to-month.
For these reasons, planning for and making decisions about Trudy's pre-school years became less in focus and less of a reality despite the fact that the Acorn School played a prominent role in the fabric of our family.  Trudy's mom, along with her two sisters, were students of the school at the inception and through the early years.  Trudy's Nana was an Acorn School teacher, who according to the lore could capture the imaginations of every pupil through her story telling and play leadership.  Finally, Trudy's Papa filled the shoes of Mr. Bingle for many holiday seasons.
And so it wasn't until Sue Bendroth put an Acorn School application on our kitchen table with the offer of a scholarship did we realize it was possible for us to enrich Trudy's childhood in the way we had hoped all along.  At the time, we didn't realize what we do now, which is that the application not only allowed us the opportunity to send Trudy to Acorn School, it was also a life-line thrown out to our family, helping to pull us out of the deep and tumultuous waters of our grief and our uncertainty, reeling us to shore so we could put our feet firmly back on the ground.  Trudy thrived along with her Chipmunk classmates in that first year and we felt encircled by the Acorn community in the way hugs are given during drop-off.  As Trudy made life-long friends, we too became more stabilized as we made new friends; friends who are now part of our family's fabric.
Nothing we can do will bring Audrey back to us, nor will we ever be the same people we were before her loss.  But we can give life to a scholarship so that others can experience the family that is Acorn School, and perhaps at a time when such a place doesn't seem possible.  The Acorn School gave our family the anchor and safe harbor to rest and repair, and the opportunity to experience the sweetness of each precious childhood moment.  It is our hope that this foundation in Audrey's memory lives as the school lives, and breathes life into her memory with every child who laughs, plays and wonders at the world around them while being encircled in the embrace of Acorn School.
If you would like to donate to the Audrey Frances Myers Scholarship at the Acorn School, please utilize the below donation button or mail a check to the school with a note indicating your support.