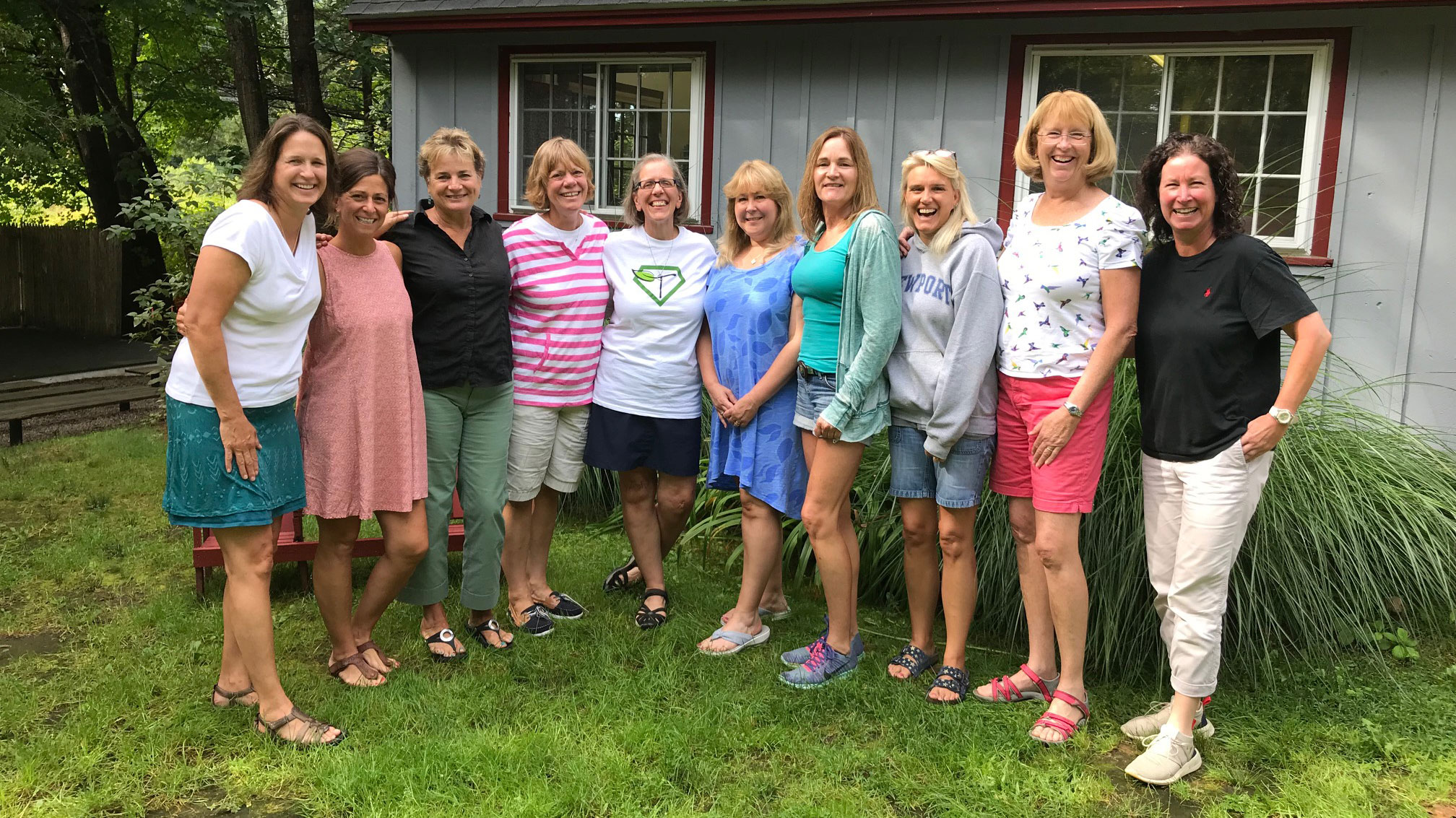 Your content goes here. Edit or remove this text inline or in the module Content settings. You can also style every aspect of this content in the module Design settings and even apply custom CSS to this text in the module Advanced settings.
I'm Darren Guy and in my 3rd year on the Acorn Board, this year in the role of President.  Our family has been part of the Acorn community for over five years with both of our girls starting as Chipmunks and ending as Mighty Oak.  As parents with professional experience in childhood development and who believe in the value of learning from, and respecting, our environment, Acorn was the clear choice for our children.  Acorn has truly exceeded our expectations, joining the Board was one way I could give back to a special place and community that enriches lives and brings families together.  We live in Exeter and enjoy time at the beach, camping, and skiing. 
Nancy Morris
Vice President
My name is Nancy Morris and I am currently serving my third year on the Acorn Board of Directors.  Our family has been part of Acorn for the last 5 years when my oldest started as a Chipmunk.    We fell in love with the Acorn School philosophy of integrating play, nature and learning.    I currently have a Mighty Oak at Acorn School and am so happy to be able to give back to a school that has given us so much.   I am a former middle school teacher and currently a stay at home mom with my two boys (Mighty Oak and 2nd Grade).   I am thankful to have found Acorn School and for the impact it has had on my children and our family.  Their love of learning and the outdoors will be with them forever.   In my free time I love to be outdoors running, biking, hiking, going to the beach and finding adventures.
Kristin Larrabee
Secretary
I was honored to join the Board of Directors in April of 2018 to serve as the Secretary.  Acorn was an environment that my husband, Matt, and I knew we wanted our children to experience.  Addy rose through Chipmunk, Tadpole and Mighty Oak years to adore her time and wants to come back daily.  Drew is enjoying his Chickadee year after a great Chipmunk year last year. Friends made in these years have become our 'tribe', and solidified lifelong connections with others, nature, play, and problem solving skills.  As an upper elementary teacher, I strongly believe in the foundation that Acorn School, and now also the TimberNook experience, establishes in these little minds and bodies. We reside in Greenland, but have been volunteering for over 18 year at the Stratham Fire Department, in the town Matt loves and grew up in.  You can often find us spending family time anywhere out on the water. 
My name is Debra Grott and I have been on the Acorn Board of Directors since September 2014 serving as Treasurer. Two of my three children who are now 28 and 23, were lucky enough to be Chipmunks and the Woolly Bears at Acorn School. Some of their closest friends were from their years at Acorn School. I am honored to be a part of the same strong traditions, educational concepts and loving environment which our  family experienced over 25 years ago. I currently work as a CPA in the Seacoast area, as well as, a Field Hockey coach at Exeter High School. I live in Hampton with my family and our dog, LuLu.
My name is Alicia Jarvis and I joined the Acorn Board of Directors September 2019. My oldest daughter had such a positive experience at Acorn, first as a Chipmunk and then a Tadpole, that it was the obvious choice to send my two youngest children there as well. I enjoyed watching all three of children benefit from all that Acorn has to offer, not only in the classroom but through their enrichment programs like TimberNook. I am honored to be a part of a school that is committed to doing what is best for young children with their play and nature based approach to education. I studied Early Childhood Education and have a background working with preschool age students. I live in Stratham with my husband, where I stay home with our three children and our cat, Reese.
My name is Sarah Koff and my youngest daughter is a Woolly Bear at Acorn.  I have loved being part of the Acorn community since 2015, when my oldest started as a Chipmunk.  I am proud to be a member of the board, as Acorn is a comfortable and positive place for my girls to learn, be curious, grow, and contribute in their community and to their environment.  My background is in environmental design and education and I now run my own printmaking/graphic design studio.  I enjoy mountain/beach adventures and tending the garden with my family. 
d my favorite – adventurous travel!
My name is Gayle Vardakis and I am excited to be joining the board this year!  Our oldest son, Reid was a Tadpole and finished up his Mighty Oak year in 2019.  He also participated regularly in the enrichment and Club Acorn programs.  It's been amazing to watch our son thrive with such nurturing and creative teachers, environment and community.  The addition of TimberNook has been especially enriching.  Our youngest son Isaac just started his Acorn journey as a Chipmunk this year.  I am deeply grateful for all that Acorn School and its teachers have given, and continue to give to our family.  I happily joined the board to support the Acorn community for the children to come.  I feel honored to have the opportunity to give back.  
My name is Kerri Dolce and I am honored to be serving on the Acorn Board.  My husband and I have three boys and feel fortunate to have found Acorn when our oldest son joined as a Chipmunk several years ago.  As parents, it is incredible to see how much our children have grown not only socially but also academically, all thanks to the wonderful people that make Acorn a remarkable school.  As a member of the board, I am excited for the opportunity to give back to a school that has meant so much to my family, as well as, helping to ensure Acorn is accessible and thriving for future generations.